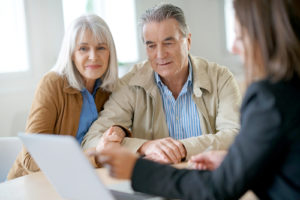 Estate planning, in general terms, is creating a plan ahead of time so that you can decide who receives your belongings and the property you own after you die. A Mississippi asset protection attorney can help with deciding on the best way to divide your property so that it's a fair process for everyone involved. The size of the estate doesn't matter, as everyone owns something. The benefit of estate planning comes when you have a house or a car and there are two or three children who would share these items. The documents make it easier in delegating who gets each item that you have to prevent any arguments.
There are a few things to keep in mind when you begin the process with Courtney Elder Law Associates or another law office. You want to make sure the values that you cherish are also passed along to your family. Designate something that will go to a charity or a church if it's feasible. This is a document that will give details of what happens to you before you die if you are disabled and can't make decisions for yourself at the time or if there is a possibility of being on life support.
If you have minor children, the estate planning process that is completed with Mississippi elder law attorneys and other offices of the same nature would delegate who provides care for the children until they reach a legal age to where they don't need care. Estate planning can speed up the probate process and minimize any taxes or court fees that are paid if there is no decision already made. Review your plan every few years to add updates and make any necessary changes due to different life scenarios that has happened that may affect whom your estate is delegated to.
Call Courtney Elder Law today, they can help you prepare for your future and your prosperity.