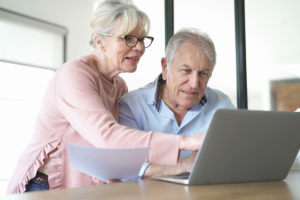 A long and vigorous working life should give way to a peaceful retirement. The latter can only be attained with adequate finances. You should begin to plan financial retirement now, in your working years, so that you get to choose the time and conditions of your retirement.
A retirement planning attorney can help you do so. A retirement planning lawyer such as the ones at Courtney Elder Law Associates possesses the knowledge, skill, ability, and experience to give you sound and reliable estate planning advice.
Your estate may be divided between personal savings accounts, stock holdings, and real estate. How you intend for your family to use and dispose of these assets must be decided on now if your heirs are to get the most out of them. Each state has tax and other laws governing estates owned by those in retirement. The lawyer you hire will be able to gather the specific circumstances of your case and apply the relevant laws to help you produce a retirement account plan that is most favorable to you.
You may have an accountant and financial advisor to help you manage your money and property. However, it is important to retain legal counsel. You need someone who understands the legal framework in which these assets can be used when you retire; you also need someone with a solid grasp of the overall picture and can help you develop an integrated retirement plan.
Improper naming of beneficiaries on retirement accounts can result in unnecessary income taxes to the beneficiaries.  Also, beneficiaries with substance abuse or gambling problems, disabilities or poor money management habits may not receive the full benefit of those retirement funds.  However, proper legal planning with the help of a knowledgeable retirement planning lawyer can avoid those problems.
Do not delay. Start your retirement account planning now and get the benefits and advantages to be obtained by it. Working with the right lawyer can help you create the right plan. Contact our Mississippi elder law attorneys today.