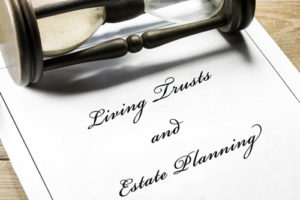 Most people look forward to enjoying a peaceful and enjoyable retirement. After years of hard work, people want to enjoy the fruits of their labor. Unfortunately, although everyone looks forward to retirement, a great many people fail to properly plan for their retirements. There are many things that people don't think about when they contemplate their senior years such as long term care planning. It is essential to be proactive and plan ahead for your future or the futures of your loved ones. Mississippi elder law attorneys have the expertise to help you with every aspect of retirement planning.
Elder Law
Elderly people and those with special needs are particularly vulnerable to being physically abused and financially exploited by others. Often elderly people are neglected by their in-home caretakers and in nursing homes. People who are supposed to be looking out for their best interests financially exploit others. You can avoid these problems by creating a long-term care plan that specifies what nursing home and what caretakers you want to take care of you if the need arises. This will ensure that you are being taken care of by people who you trust.
It is also essential that you plan ahead and choose someone to take care of your affairs should you become incapacitated. Mississippi elder law attorneys will help you choose who will have power of attorney to take care of your financial affairs if you are no longer able to. You can also choose who can legally make medical decisions on your behalf if you are incapacitated. Doing these things will protect you from abuse and exploitation as well as easing the burden on your family.
Courtney Elder Law Associates
Courtney Elder Law Associates are experts at handling every aspect of elder law and long term care planning. They can help you with estate planning by drafting wills and trusts as well as with tax planning. The law firm will also help you get justice if a loved one has suffered elder abuse in Mississippi. Other areas of service include retirement planning, public benefits counseling and setting up guardianship and conservatorships for incapacitated minors and adults. Planning for retirement is too complicated to do on your own. Don't take chances with your future. Call Courtney Elder Law today to protect your retirement.