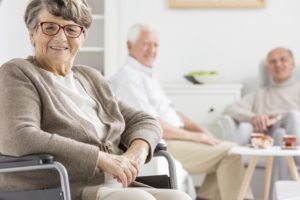 Public Benefits Counseling Helps You Make The Most Out Of Your Senior Years                                                                                                                                         
When it comes to senior living and long-term care, many of us are left unprepared, lacking the information that would allow for informed, wise decisions about the future. This is where a lawyer can really prove helpful, navigating the legalities of public benefits and giving each client the tools to access the highest level of benefits available in every situation.
Public Benefits: What You Need And What You Can Get
For most public benefits for older persons, eligibility depends upon being able to provide the proper documentation. The first thing to find out is at which level of government the specific benefits are offered. City, county, state, and federal benefits all have their own requirements, so it's important to always ask what will be needed in advance.
While this is not a comprehensive list, below are the items often required to obtain various types of public benefits:
Two forms of photo ID
Birth certificate
Marriage license
Change of name documentation
Spouse's death certificate
Social Security card
Veteran's information
Proof of employment
Utility bills
Tax returns
Proof of monthly income
Bank account statements
Retirement plan documentation (including balances)
There are a number of benefits available to the elderly. Beyond the widely known Social Security Retirement benefit, for example, the recipient's spouse, divorced spouse and adult disabled children may also be eligible for Social Security benefits based on the recipient's record. Medicaid and Medicare are the more common medical insurance programs in a long list of healthcare options, which also includes the State Health Insurance Assistance Program.  Medicare is available to most adults at age 65 and even younger workers on Social Security Disability Insurance.  Medicare must be applied for at the proper time to avoid late enrollment penalties.  There are a number of Medicaid programs to pay for medical expenses for children and adults who qualify.  Among other benefits are the Pension and Aid & Attendance programs for veterans, free legal aid, and tax assistance.
Courtney Elder Law Associates Is Here To Help
When it comes to accessing the widest range of available benefits, Courtney Elder Law Associates is available to answer questions and provide a thorough assessment of your benefits. As Mississippi elder law attorneys, the attorneys in our firm are able to help seniors in all matters of law that affect the older segments of the population. Mississippi residents can be assured that Courtney Elder Law Associates provides caring and expert assistance with matters of public benefits and asset protection.
Do not hesitate to get the help that you need. Contact an experienced Mississippi elder law attorney today.